OCT10
Timed air conditioner infrared remote
If your air conditioner doesn't have a remote controller with built-in timer, don't worry - you can build one yourself.
The idea is to have an air conditioner turned on an hour before going to work. That way the office would be cool at summer and warm at winter. This device is based on ATtiny13 microcontroller and it's job is to reproduce the original IR signal after a certain time when triggered. So, after leaving work at let's say 17:00 the device should count 14.5 hours and than send the IR signal to turn on the air conditioner at 7:30. It is powered by 1.5V (or 1.2V) battery which is boosted by using MAX756 step-up converter. The IR code of remote controller must be sniffed for other air conditioner units since this one is for "Midea".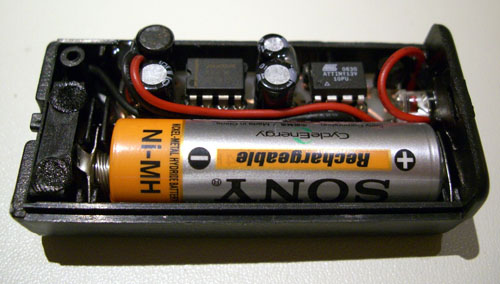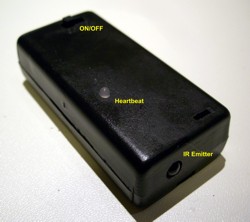 © Tom
[ Source: Tom ]


comment [2]
From Darko on 27-12-2009 at 22:23:32
A kako ja da napravim to?
IP: 79.101.206.156
comment [1]
From trax on 10-10-2009 at 14:25:18
Ovo sam razmisljao da napravim vec duze vrijeme :)
IP: n/a
add comment
Please log-in!
You can log-in on forum link: Login page. After logging-in, return to this page and click refresh in your browser.