DTMF remote over radio waves.
Here is a circuit of a remote control unit which makes use of the radio frequency signals to control various electrical appliances.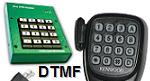 [ Source: ]


Rating:



(2.86, votes 2059)
Date: 22-02-2004
Lokalna verzija ove stranice: DTMF RF daljinski
comment [1]
užas, ne radi dobro
IP:
add comment
Please log-in!
You can log-in on forum link: Login page. After logging-in, return to this page and click refresh in your browser.