JAN16
Arduino Fortune Teller
This project is actually a version of Magic 8-Ball that we have all seen in the movies. Whether you are seeking advice or just need your fortune told, all you need to do is press a button and a cosmic answer will appear on LCD display.
Common answers are predefined and hard-coded into Atmel microcontroller so microcontroller generates a random number that corresponds to message-index that will be displayed. This project is kind of similar to a more advanced one: Sinister7 by SparkFun.
Source-code is available for download and it can be usefull for other projects because it has LCD functions that can be used.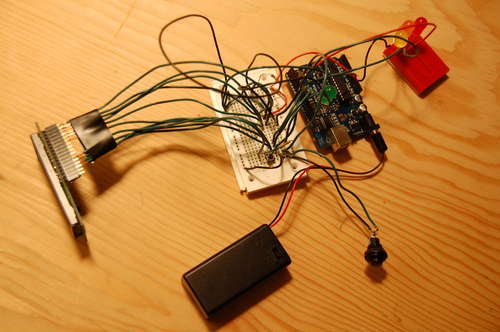 © Paulys
[ Source: Paulys ]


add comment
Please log-in!
You can log-in on forum link: Login page. After logging-in, return to this page and click refresh in your browser.