AVG23
POV sat kroz slike
Ovdje možemo pogledati nekoliko slika novog projekta našeg člana foruma [Kize].
Radi se o POV sat-u, možda čak i najboljem do sada. Program za mikrokontroler je pisan u Bascom-AVR i ima svega 3000 linija koda.
"Spisak dijelova: ATmega324P @ 20MHz, 64kb Ramtron FRAM, FM1608, 5 x TLC5916 shift registri, 40 x Cyan PLCC-4 LEDice, A1101 Hall IC, TSOP6238 IR receiver i MIC5209-5.0 LDO V-reg."
Slike nisu sortirane: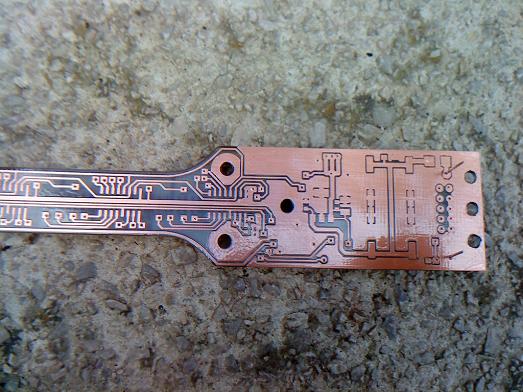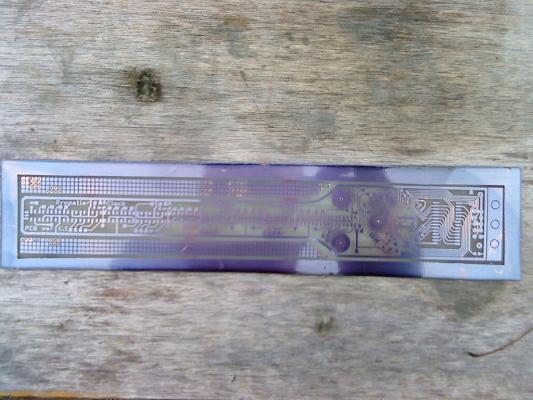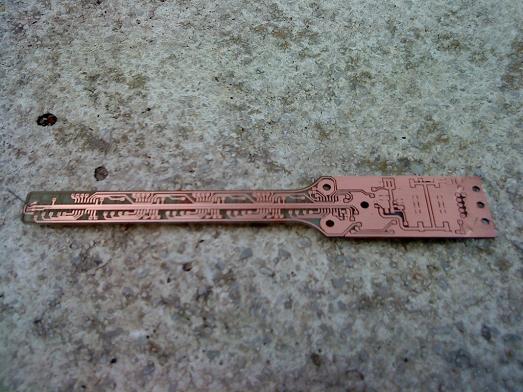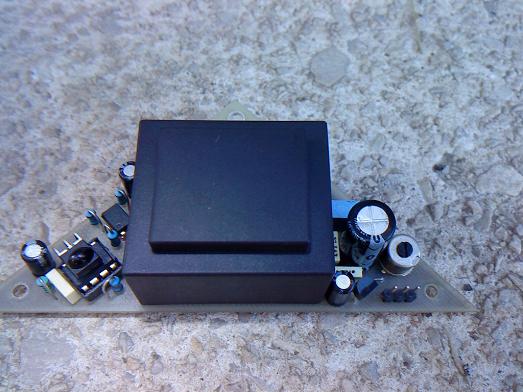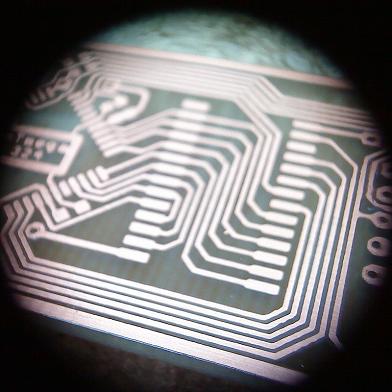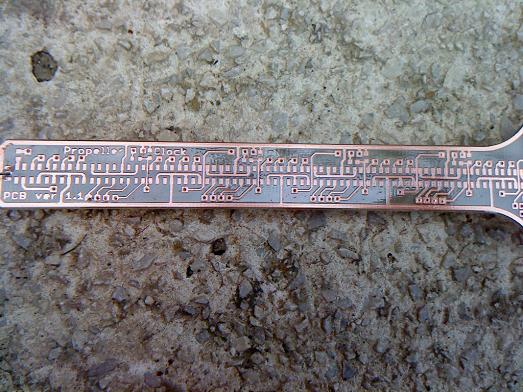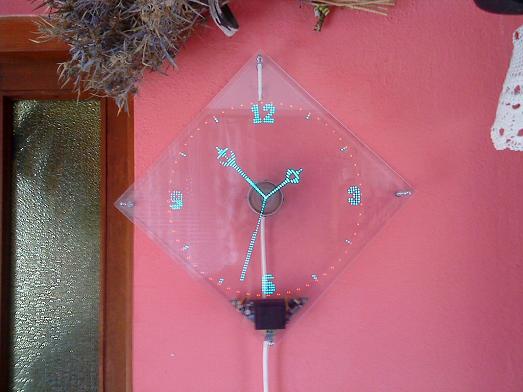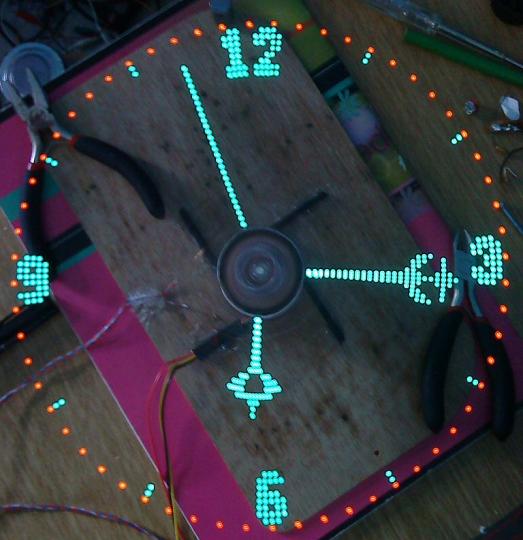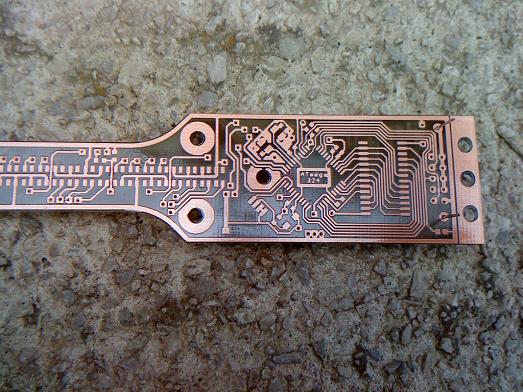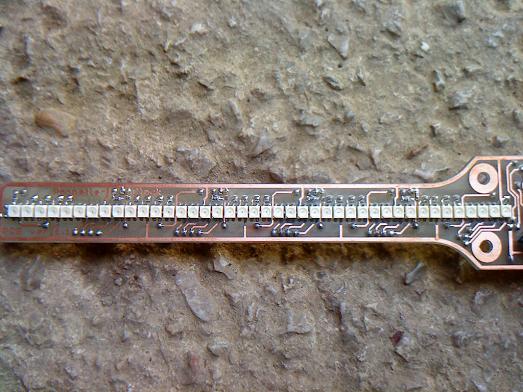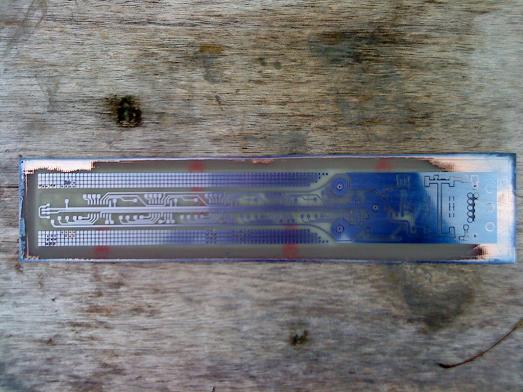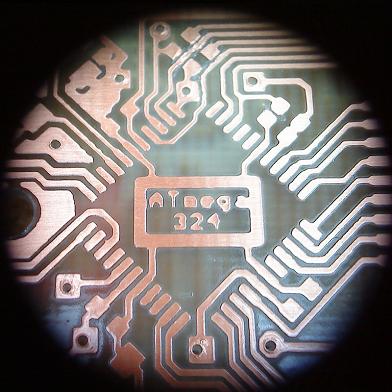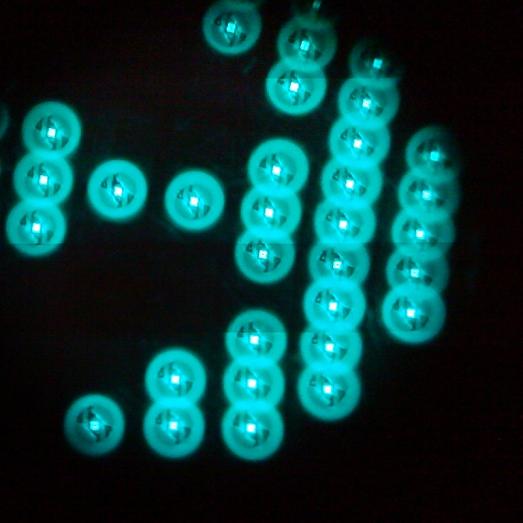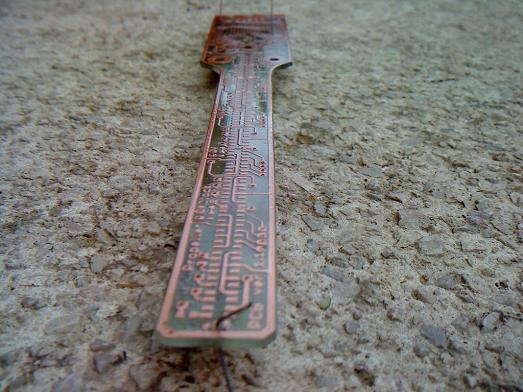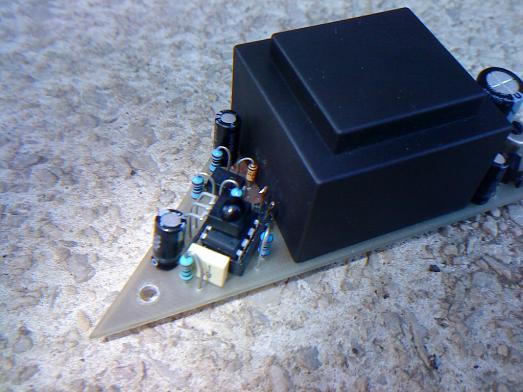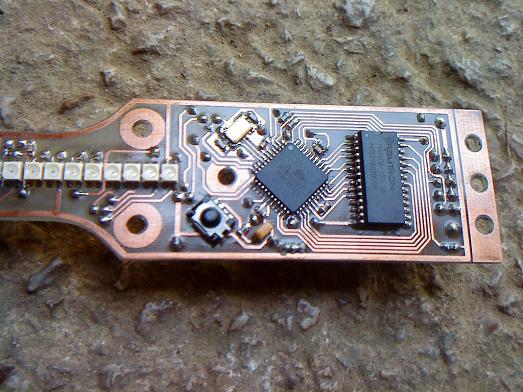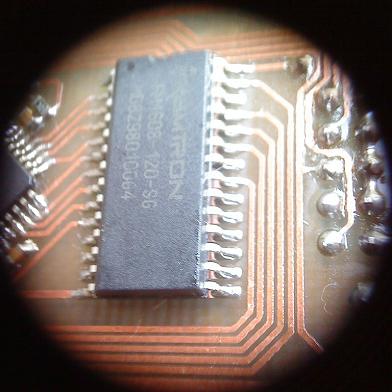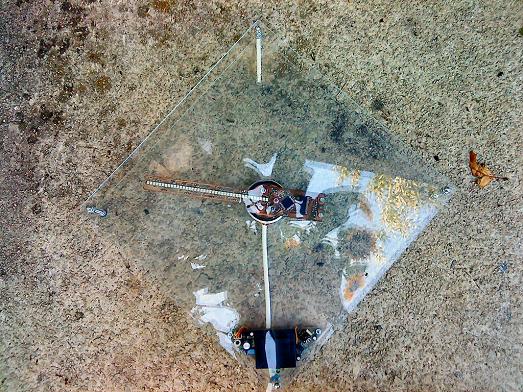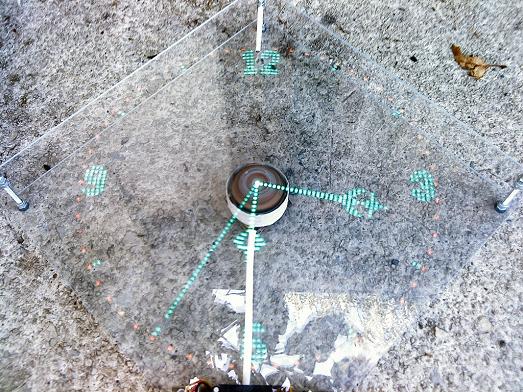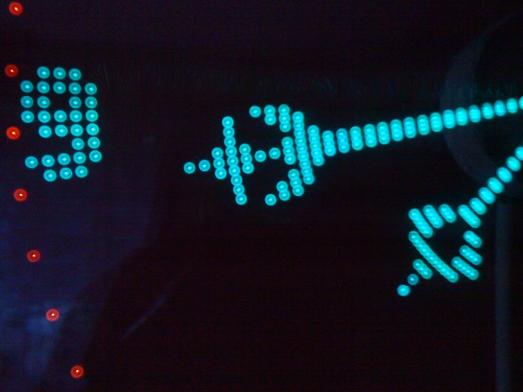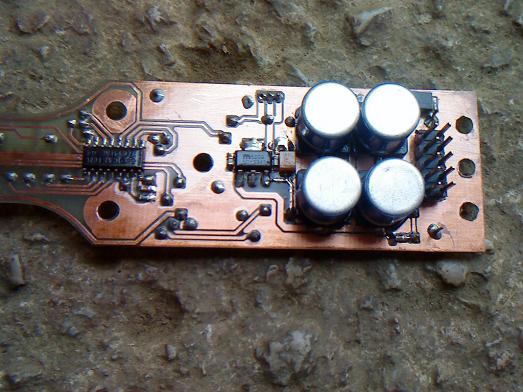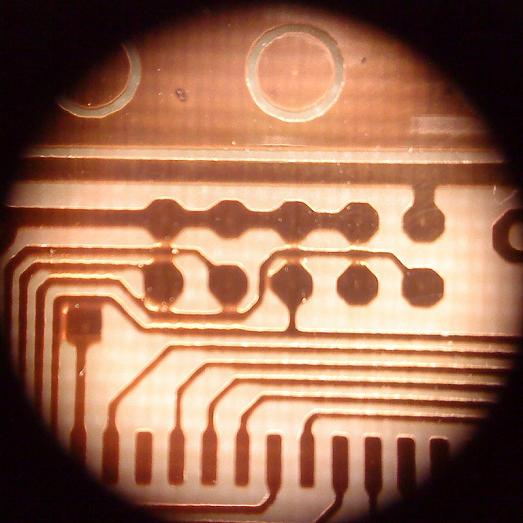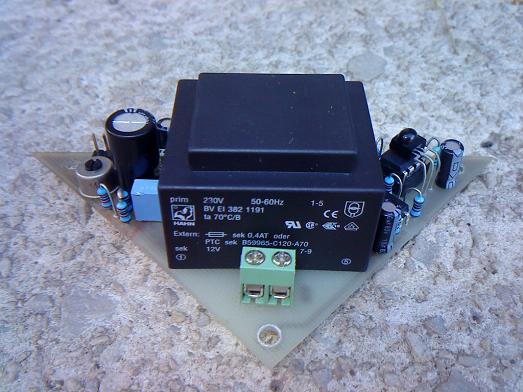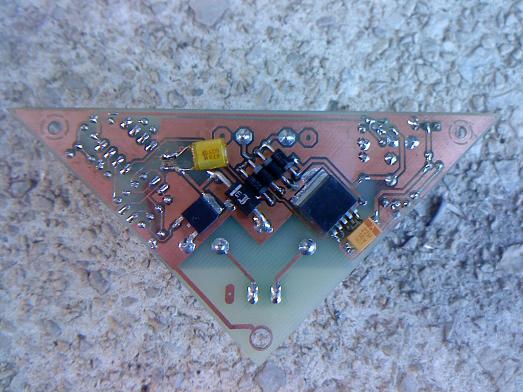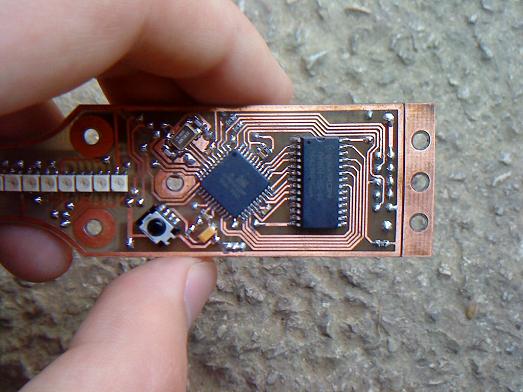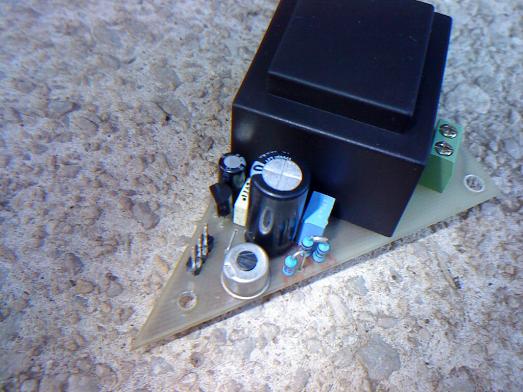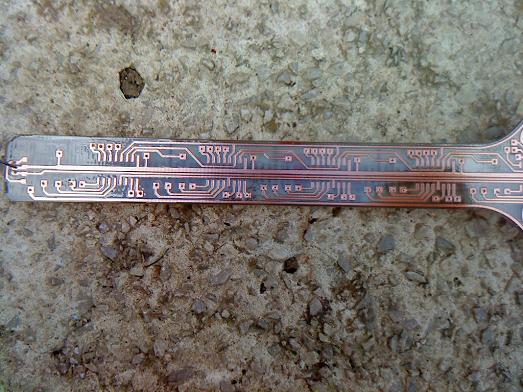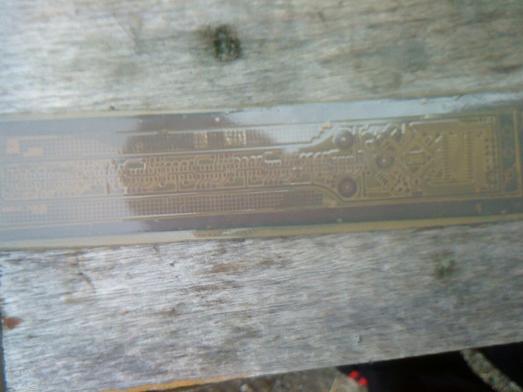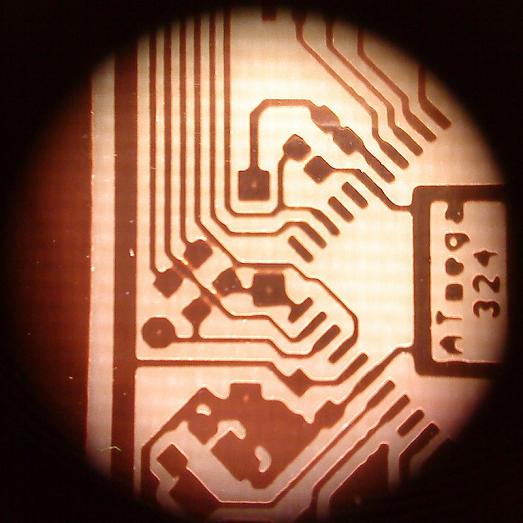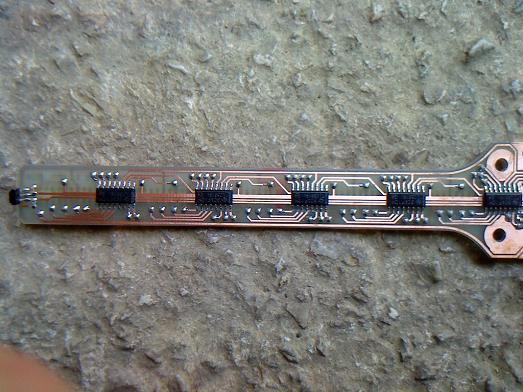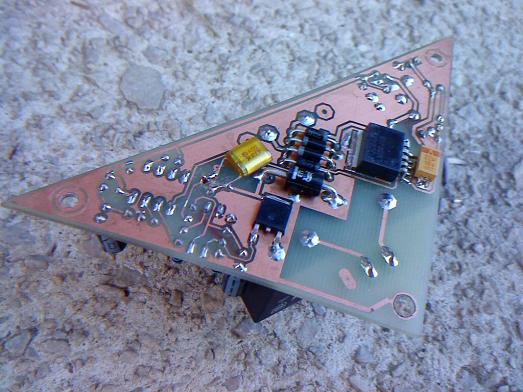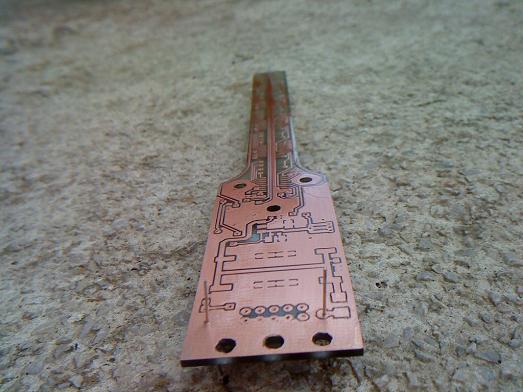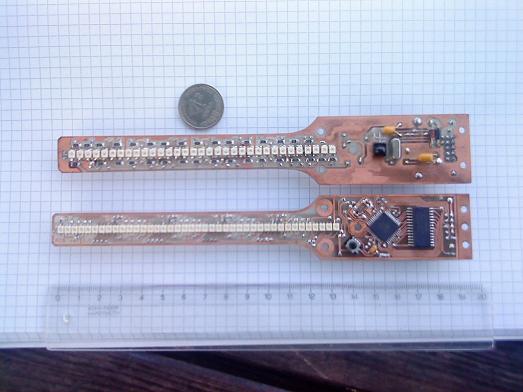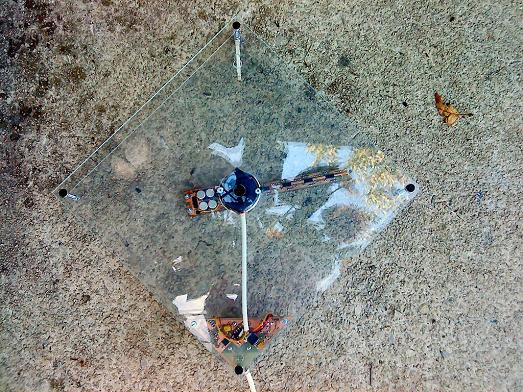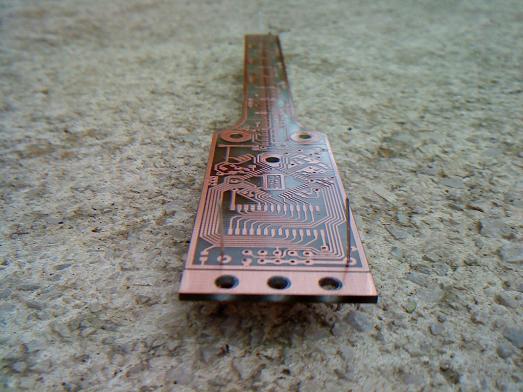 [ Izvor: Kizo ]


komentar [32]
Here is the project url dude: https://bit.ly/2Yj0mVV
IP: 37.203.107.205
komentar [31]
Napisao Mek na datum 24-03-2019 u 05:19:16
Without schematic, PCB, or at least description, this page is useless!
IP: 95.105.176.46
komentar [30]
Napisao glantz na datum 13-09-2017 u 01:42:29
Genial, buenisimo, sera que puedas compartir.
IP: n/a
komentar [29]
Napisao Barry na datum 26-08-2016 u 07:13:45
I Wold buy this
IP: 82.4.181.42
komentar [28]
Napisao trax na datum 25-02-2016 u 16:47:03
there is a forum link above after videos, ask there!
IP: n/a
komentar [27]
Napisao njckbin na datum 25-02-2016 u 16:24:02
you can give me code and schematic are not ? please. chauquocbinh93@gmail.com
IP: 113.161.71.114
komentar [26]
Napisao trax na datum 15-08-2013 u 19:13:55
Mhatab, it looks great!
IP: n/a
komentar [25]
My project , not finished yet : http://www.youtube.com/watch?v=2HMZ5Me8efw http://www.youtube.com/watch?v=dUCREGprEMM
IP: 213.244.82.139
komentar [24]
Napisao ali na datum 28-06-2013 u 18:14:52
very gooooooooooood.thanks.
IP: 2.184.35.249
komentar [23]
Napisao Logan na datum 02-02-2012 u 03:41:38
Hello :) I am looking to make a clock like this for my high school digital electronics class project, and i was wondering if you could email me and tell me what i need to make this clock and how you did it. Any insight would be appreciated. Thanks.
IP: 76.208.48.118
dodaj komentar
Ulogiraj se!
To možeš uraditi na forumu: Login stranica. Kada se ulogiraš, vrati se na ovu stranicu i uradi refresh.