OCT30
DIY hot air soldering station
For all those who are not able to afford themself a new SMD hot air soldering station, there is a pretty simple solution. By using heater, hair dryer, plastic bottle, some pipes and electronics you could make a hot air station that works just as well as the real one.
With little automation and smart electronics this could make a serious hot air soldering/desoldering station. There is another version of the same thing after the break and the build instructions are on the project page.
(Check out this another hot air pencil)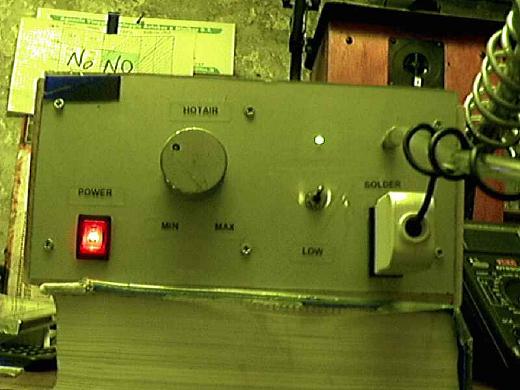 © Alfred73
[ Source: Alfred73 ]


comment [1]
http://www.instructables.com/id/Hot-air-soldering-gun-from-a-desoldering-iron-with/?ALLSTEPS
IP: n/a
add comment
Please log-in!
You can log-in on forum link: Login page. After logging-in, return to this page and click refresh in your browser.