APR21
How to make killer PCBs and solder paste stencils
This is a photo etching procedure but it doesn't involve the use of photo lacquer. It uses dry photo resist films. Films are laminated onto the PCB boards and later exposed to UV light source.
There is also a UV exposing box with vacuum to press the artwork onto the PCB. This results in improved resolution and PCB quality. Vacuum is made with fish tank pump. After developing a basic circuit board, another two films are applied and UV-exposed with soldermask and stopmask layers. What really caught my attention is the process of making solder paste stencils. It is made in the same way as the PCB but the good thing is that the material is a very thin sheet of aluminium taken from a beer can. Excellent idea and a perfect material for this use!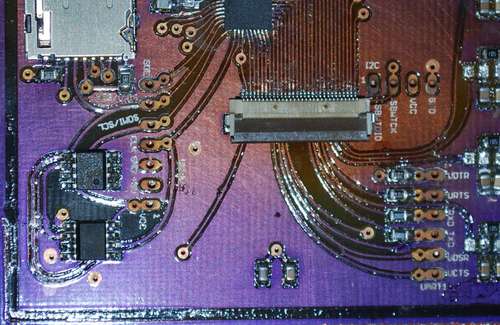 © incoherent
comment [1]
From trax on 12-11-2009 at 13:38:36
These stencils work like a charm!
IP: n/a
add comment
Please log-in!
You can log-in on forum link: Login page. After logging-in, return to this page and click refresh in your browser.