DEC6
Magnetic card emulator
Unfortunately there is no translation of this text in english language. Please use web translator or simply click on this link: translate me!
Ovo je veoma zanimljiv i jednostavan uređaj koji je uz pomoć elektromagneta, pojačala i mp3 playera u mogućnosti da emulira provlačenje magnetne kartice kroz čitač. Stvarni podaci se snime u wav fajl i jednostavno "puste" u čitač. Čitač nakon što ih pročita uradi sve što bi uradio i nakon provlačenja te emulirane kartice. Na sajtu je i program koji generiše wav fajl na osnovu podataka sa željene kartice. Tu je takođe i link koji sadrži program i shemu za čitanje podataka sa originalnih kartica.
Čitač originalnih kartica projekt
Čitač originalnih kartica program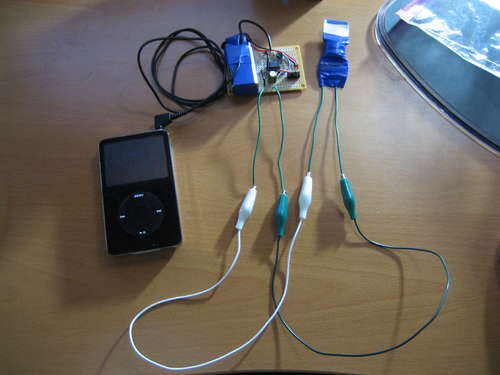 © powerpants
comment [1]
From maky on 28-07-2010 at 00:51:22
izvini, jel može mala pomoć. Imam iPad nano Silver 4GB, pitam se dali je moguče instalirat navigacion na moj iPad ili MAPU puta, ako je moguče dali bi mi mogao pomoći, Hvala.
IP: n/a
add comment
Please log-in!
You can log-in on forum link: Login page. After logging-in, return to this page and click refresh in your browser.