FM transmitter 200mW.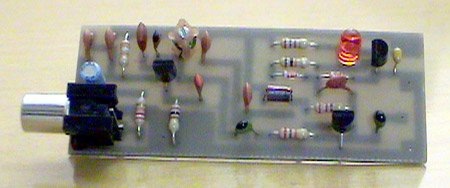 Author (sent by): Electronics-DIY
Rating:



(2.93, votes 3415)
Date: 24-12-2007
Lokalna verzija ove stranice: FM predajnik snage 200mW
300_fmpredajniksnage200mw.zip
comment [4]
From teofilo on 27-01-2013 at 15:27:20
many tanks
IP: n/a
comment [3]
From babo on 06-01-2008 at 14:18:36
ok.. poz
IP:
comment [2]
From trax on 05-01-2008 at 08:12:25
Hvala ti za shemu, ali ako joj je poznat originalni autor njega moram da naznacim.
IP: n/a
comment [1]
From babo on 05-01-2008 at 07:33:30
Hej Trax ovu shemu sam ti ja poslao....!
IP:
add comment
Please log-in!
You can log-in on forum link: Login page. After logging-in, return to this page and click refresh in your browser.