3W FM transmitter 88-108 MHz.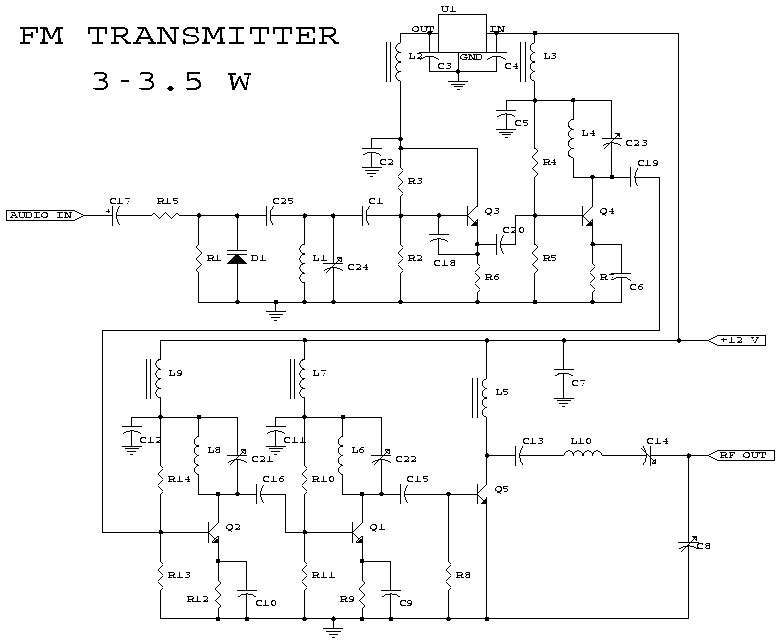 [ Source: ]


Rating:



(2.97, votes 6205)
Date: 22-02-2004
Lokalna verzija ove stranice: FM predajnik snage 3W
242_fmpredajniksnage3w.zip
comment [27]
drustvo ja pravim i prodajem predajnike zavisi za sta ti treba imam i plocicu sve sto te interesuje obrati mi se na djoletesla@gmail.com
IP: 79.101.244.95
comment [26]
cini se dobro IP: 193.198.135.137
IP: 193.198.135.137
comment [25]
pozdrav narode ja sam ovde prvi puta i da vam se i ja predruzim vidim trazite nesto a sto se tice predajnika u mene ima gujinih ociju he. ako bi neko napravio dobar profesionalni digitalni predajnik neka se javi. imam sema dostai za predajnike i pojacala.
IP:
comment [24]
fm fredajnik 88-108 na prodaju. kon. tel. 062 8390407 ili 012 551 162 IP: 195.252.103.169
IP: 195.252.103.169
comment [23]
From ALEX on 31-08-2007 at 13:11:21
Kupujem takav ili slièan ureðaj. Znaèi FM predajnik, ali da radi do max 500m i da je stereo. Ozbiljne ponude na mail... IP: 78.0.118.173
IP: 78.0.118.173
comment [22]
imal jos ko da je ljubitelj piraterije osim mene i djsale-ta? haha ja nisam imao hrabrosti emitirati pa sam prodao verionicu 1W za 20 eura IP: 89.146.157.218
IP: 89.146.157.218
comment [21]
From golman on 25-04-2007 at 05:22:47
E Kinez, ja sam isto za diplomski nekad prije 10 god imao tu temu...Napravio nesto , uglavnom radilo je. Profe se zijanile otkud tad (1996)da neko nesto sam napravi. Pogledat cu imam li semu , i mozda cak maturski cijeli. Imas sve.. IP: 89.146.136.80
IP: 89.146.136.80
comment [20]
From Kinez on 08-04-2007 at 17:26:38
Ljudi uzeo sam predajnik 88-108 MHz za maturski ali neam pojma sta da radim ima lèi ko kakav dobar prijedlog za neku laku semu??? IP: 85.92.230.74
IP: 85.92.230.74
comment [19]
From babac on 31-03-2007 at 07:39:17
ej ajde daj neku laku semu za fm predajnik,znas ja sam jos pocetnik. ajd please trax IP: 213.240.29.60
IP: 213.240.29.60
comment [18]
From trax on 27-03-2007 at 10:33:01
Pa nacrtaj plocicu nisi nesposoban valjda...
IP: n/a
add comment
Please log-in!
You can log-in on forum link: Login page. After logging-in, return to this page and click refresh in your browser.