APR27
Improving DCF77 reception over longer distances
While working on their open source hardware Nixie Tube Clock, guys over at the Electronics-Lab.com are also working on DCF77 time synchronization part.
The DCF77 transmitter is located in Germany (Frankfurt) and they are trying to receive the signal from a distance of more than 1500 km away. They did some interesting testing with different antenna sizes and posted their results online: "It seems that antenna selection affects received signal quality, bigger length and better tunning plays significant role in reception in long distances form DCF transmitter. So if you plan to use a DCF receiver on long distances, look for a better antenna."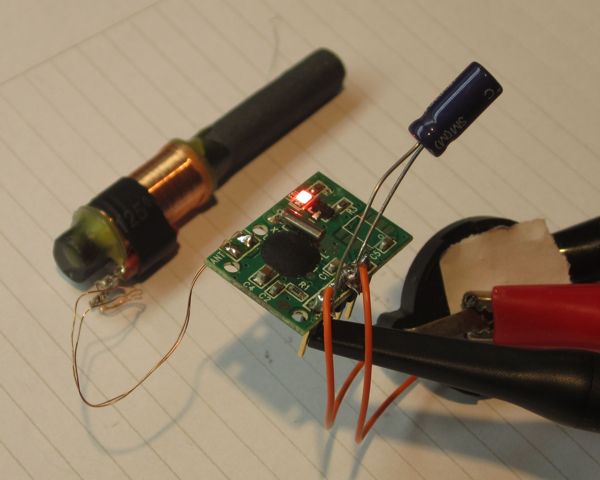 © Electronics-Lab.com Blog
[ Source: Electronics-Lab.com Blog ]


comment [1]
From zakrpa on 08-03-2013 at 23:45:32
kupio sam skoro digitalni termometar :D hvata bas taj signal u dokumentaciji sam procitao synca sat :D
IP: n/a
add comment
Please log-in!
You can log-in on forum link: Login page. After logging-in, return to this page and click refresh in your browser.