DEC20
Prank Gift Box
Many people have a habit of shaking gift box in order to figure out what's inside prior opening.
[Jason] decided to have some fun with those kind of people by adding a shake-activated sound player inside the gift box. He bought a simple audio recorder/player module from Radioshack and created a simple shake-sensor with two pieces of wire and glued everything together inside of a present box.
Make sure to see the video of this contraption.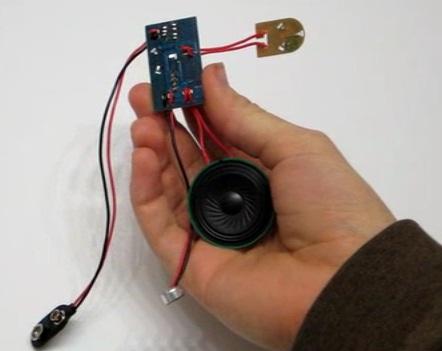 © DIYHacksAndHowTos
comment [1]
hahaha dobra dobra ideja :D
IP: n/a
add comment
Please log-in!
You can log-in on forum link: Login page. After logging-in, return to this page and click refresh in your browser.