JAN9
GeoGame project published
The idea was to make a Reverse GeoCaching box with custom hardware and cheap parts. As we already know, Reverse GeoCaching is relatively new thing where the idea is that you already have the "treasure" in your hands, but in order to access it you must go to a specific location. Once you get there, the box opens and the treasure is yours. The box doesn't show you the destination coordinates but only the distance and also a limited number of clues and that's where the fun starts.
This Reverse GeoCaching box's hardware consists roughly of: ATmega328P microcontroller, graphic display from Nokia 3310 phone with backlight, Li-Ion BL-5C battery from Nokia phone, MAX1811 Li-Ion charger IC, PC USB GPS receiver, Mini Servo and other bits and pieces.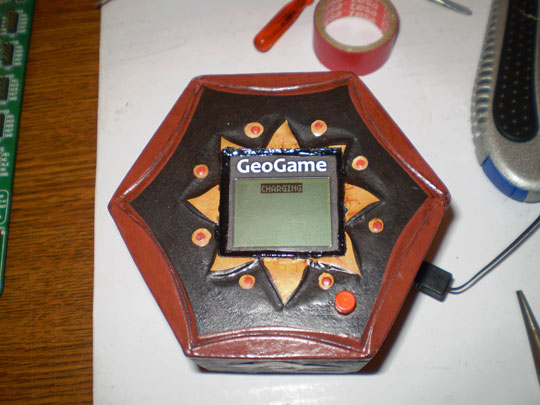 [ Source: Trax ]


comment [2]
I am happy to set up this site and analyzing this superb post, this is exceptionally valuable data you offer, thanks and keep it up!
IP: 138.201.205.167
comment [1]
Extra projekat!
IP: 109.165.167.44
add comment
Please log-in!
You can log-in on forum link: Login page. After logging-in, return to this page and click refresh in your browser.