APR27
Additional domain name for elektronika.ba
No, domain name has not changed.
Now two additional domain names have been reserved as alias for current elektronika.ba domain: www.elektrophreak.com and www.elektro-trax.com
Happy surfing and for all those working people out there, have a Happy forthcoming International Workers' Day!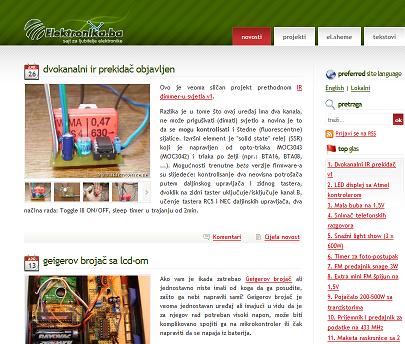 [ Source: ]


add comment
Please log-in!
You can log-in on forum link: Login page. After logging-in, return to this page and click refresh in your browser.