OCT14
The absolute green soldering
Some time ago we have seen a Soldering press for cables and now we are looking at the solar power soldering method.
Even though this is not recommended for common use but in extreme situations (and I can't think of any at the moment) this can actually work pretty good. Soldering requires a lot of energy because solder melts at over 200 degrees Celsius and the metals in the electronic parts quickly conducts away heat. This can easily be achieved by focusing sunlight using biconvex lens on a very sunny day.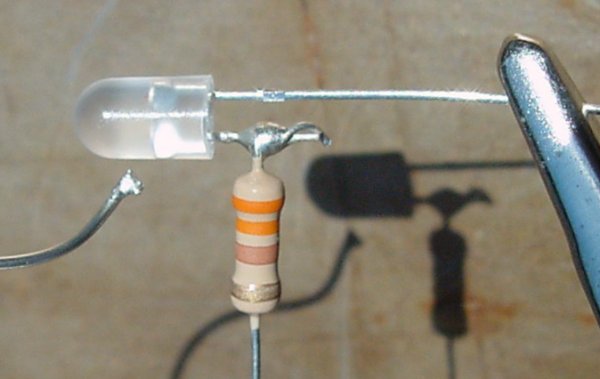 © Robot Room
comment [3]
From niho on 16-10-2009 at 10:54:40
da da ne cekas par cec. da se ugrije lemilica, jednostavno sacekas da izadje sunce, da se ugrije i nadjes socivo precnika 10 cmm.. kao ona prica "stedimo so pa jedemo suho meso " :)
IP: n/a
comment [2]
From sakib on 14-10-2009 at 15:17:02
jes jes, al bolje biti corav jer treba o socivo :)
IP: 80.65.74.249
comment [1]
Super ako zalutas u pustinju a nisi poneo lemilicu...
IP: 77.46.209.44
add comment
Please log-in!
You can log-in on forum link: Login page. After logging-in, return to this page and click refresh in your browser.