SEP29
Miniature projector with lasers
So far we have seen many POV displays and how they operate. This time we are talking about the POV projector with lasers.
This laser projector consists of 8 red laser pointers, a drive motor for the mirror that rotates and disperses laser light onto the surface (a wall). Microcontroller does the same thing it does in the POV - turns on and off lasers in precise timing intervals so that it projects wanted text or a graphic image!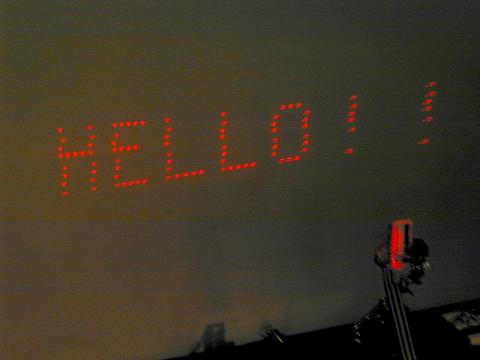 © Stefan Marti
add comment
Please log-in!
You can log-in on forum link: Login page. After logging-in, return to this page and click refresh in your browser.