JUL13
Hacking iButton vending machines
Very popular 1-wire protocol from Maxim is used for many of their products as well as for their iButton. iButton is an integrated circuit with various options such as read-only serial number device, memory device, temperature loggers and so on. The latest use is in vending machines where it stores credit or money value in it's internal memory. That's when things can get really wrong.
Here you can see an application where iButton is used to store money value for purchasing goods from vending machines. The problem for sellers here is that they used non-secure iButtons, so it is pretty easy to restore it's original credit or money value after being completely spent! All that is required is a simple 1-wire to RS232 converter and a VisualBasic application.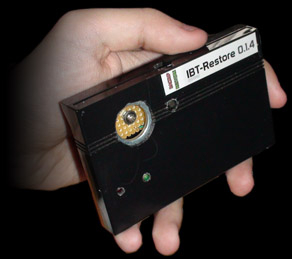 © Furrtek
[ Source: Furrtek ]


add comment
Please log-in!
You can log-in on forum link: Login page. After logging-in, return to this page and click refresh in your browser.