JUN2
A swing set that generates electricity
Well, you must agree with me that this swing set is no child's play. We have all seen the power generating shoes but this could be even more practical.
This project requires some serious mechanical assembling and a lot of parts but it can be built with good efficiency. Currently, as the author states, it produces only 5Volts but with some design changes it could easily produce a lot more. The generator used in this application is also a DIY version from Hugh Piggott's web site but a car's alternator can be used instead.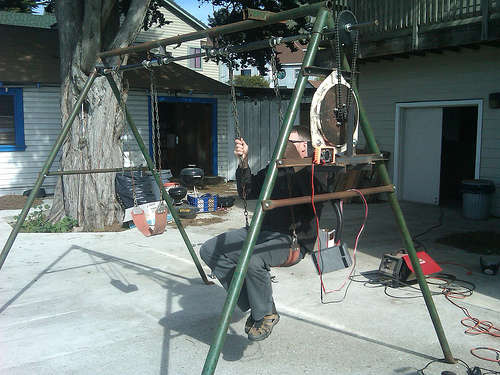 © Cleveland Motley
add comment
Please log-in!
You can log-in on forum link: Login page. After logging-in, return to this page and click refresh in your browser.