JAN27
Deaf dog's vibrating collar
If you have a pet that is loosing his hearing or is completely deaf by now, than you sure need one of these. The idea is to vibrate the motor on dog's neck to get his attention. You will probably need to train your dog a little but he will get the idea pretty quickly. So, it's a Vibrating Caller Collar that is built with RC car's guts: a remote transmitter, receiver and a modified DC motor. The motor needs to be mounted with some kind of off-balanced weight, just like a vibration motor in your mobile phone.
I wish I had one of these a few years ago...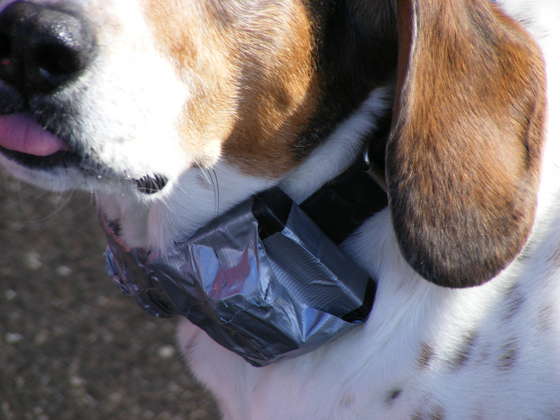 © arcticpenguin
comment [4]
From mash on 28-01-2009 at 13:55:43
jbg ali je ipak vezano za elektroniku
IP: n/a
comment [3]
pa je preso na zivotinje... :)
IP: n/a
comment [2]
From trax on 27-01-2009 at 16:52:26
Pa posalji prijedlog novosti na email...
IP: n/a
comment [1]
From bciric on 27-01-2009 at 10:27:35
trax ponestaje ti ideja za prvu stranicu :)
IP: n/a
add comment
Please log-in!
You can log-in on forum link: Login page. After logging-in, return to this page and click refresh in your browser.