JAN7
Pressure sensor - cheap and homemade
If you ever need a pressure sensor, you can build your own from just a few components: two pieces of copper clad board, two wires and for the main ingredient you will need a conductive foam. Conductive foam is actually a sponge that you stick your IC's onto. That conductive foam has it's ohm resistance that depends on electrode's distance on it's surface. As the two plates come closer together, the resistance will become lower and that is the general idea. With this little sensor we get what is called a "force sensitive resistor" or FSR.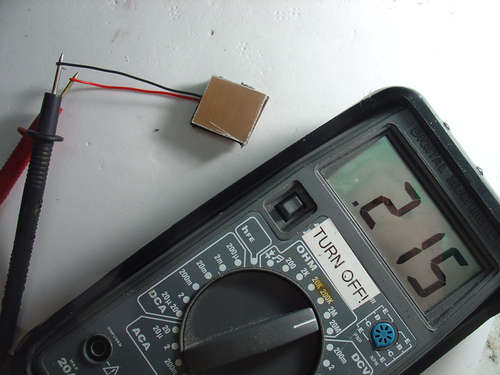 © kylemcdonald
comment [1]
From mataya on 07-01-2009 at 10:09:11
tako nesto sam radio u osnovnoj...
IP: n/a
add comment
Please log-in!
You can log-in on forum link: Login page. After logging-in, return to this page and click refresh in your browser.