JAN5
DIY LED chandelier
This must be the best use for some 160 white LED diodes that you have laying around. The whole chandelier is powered from mains, actually from a 12V transformer. Vertical support is made out of bicycle wheel spokes and they are also used as power lines for LEDs.
I must say, it looks very impressive!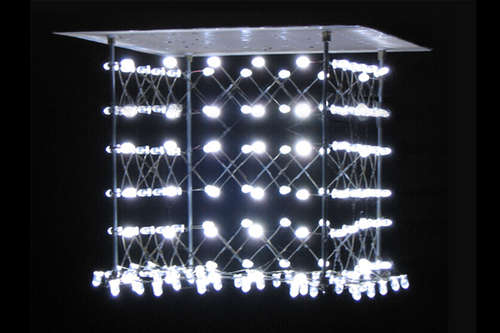 © Dipankar
[ Source: Dipankar ]


add comment
Please log-in!
You can log-in on forum link: Login page. After logging-in, return to this page and click refresh in your browser.