DEC19
Car turn signal controller
Unfortunately there is no translation of this text in english language. Please use web translator or simply click on this link: translate me!
Eh evo jednog pravo dobrog dodatka za svačiji automobil ili motor. Novija vozila već imaju ovu funkcionalnost kada izađu iz fabrike, a za sva ona koja je nemaju - evo rješenja. Naime, radi se o dodatku koji automatski nastavi rad žmigavaca (pokazivači pravca) nakon kratkog dodira ručice.
Kada se ručica za uključenje žmigavaca na kratko vrijeme (dužina se može podesiti a to je tipično 300ms) aktivira i deaktivira, ovaj dodatak nastavi da blinka žmigavce 3 puta (i ovo se može podesiti) i time kompletira ciklus. Korišteni mikrokontroler je ATtiny12.
Ovo je korisno za recimo preticanje vozila i prestrojavanje, gdje se ručica ne vraća automatski u neutralni položaj nakon uključenja jer nismo izvršili skretanje.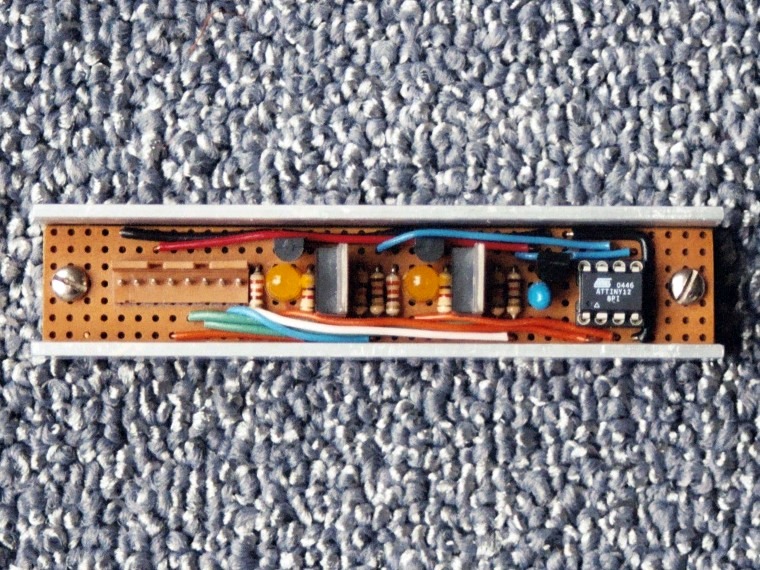 © Dick Streefland
add comment
Please log-in!
You can log-in on forum link: Login page. After logging-in, return to this page and click refresh in your browser.