DEC20
Sonar enabled jacket
Unfortunately there is no translation of this text in english language. Please use web translator or simply click on this link: translate me!
Jakna sa ugrađenim sonarom je veoma funkcionalan odjevni predmet. Ako mene pitate, ovi dodatni šišmiši baš i nisu neophodni. Dovoljno je ugraditi sonar na leđima i staviti vibra-motor u džep.
Još bolje bi bilo napraviti dvo-kanalnu verziju: lijevu i desnu, tako da kada nam se neko prikrade sa leđa možemo tačno procjeniti i sa koje strane.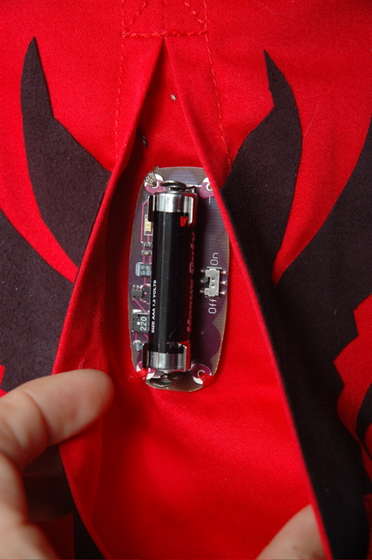 © Lynne Bruning
add comment
Please log-in!
You can log-in on forum link: Login page. After logging-in, return to this page and click refresh in your browser.