DEC17
Joule thief charger
Unfortunately there is no translation of this text in english language. Please use web translator or simply click on this link: translate me!
Sjećamo se lampe od praznih baterija koja koristi skoro prazne 1,5V baterije za napajanje LED-ica. U ovom slučaju isti konverter, uz jednu dodatnu diodu, je korišten za punjenje NiCd i NiMH baterija. Prazna baterija sa ovim konverterom može dati oko 50V a kada se spoji baterija za punjenje, struja punjenja iznosi 9,5mA.
Sve u svemu, veoma korisno i funkcionalno!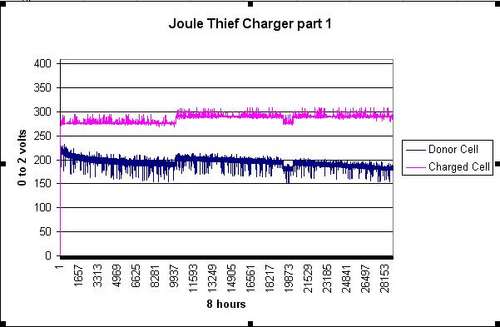 © botronics
add comment
Please log-in!
You can log-in on forum link: Login page. After logging-in, return to this page and click refresh in your browser.