DEC17
Laser tripwire sensor
Unfortunately there is no translation of this text in english language. Please use web translator or simply click on this link: translate me!
Iako se ovaj senzor ne može naći baš nigdje u primjeni, iz filmova su nas naučili da ga možemo vidjeti u svakoj hi-tech osiguranoj prostoriji. Ovo je veoma jednostavan uređaj koji ipak nije morao biti ovako komplikovan. Umjesto korištenog Atmel mikrokontrolera mogao je biti upotrijebljen obični tranzistor, dva otpornika i relej.
U svakom slučaju, ovaj senzor funkcioniše relativno dobro i može se koristiti u kućnim alarmima. Jedino što bi trebalo doraditi, ukoliko se bude koristio mikrokontroler, jeste da sam mikrokontroler uključuje i isključuje laser u nasumičnim intervalima tako da ni eksterni izvor svjetla ne može deaktivirati/zaobići ovaj senzor! Sjećam se da sam to pravio prije nekih 8 godina i da je radilo super.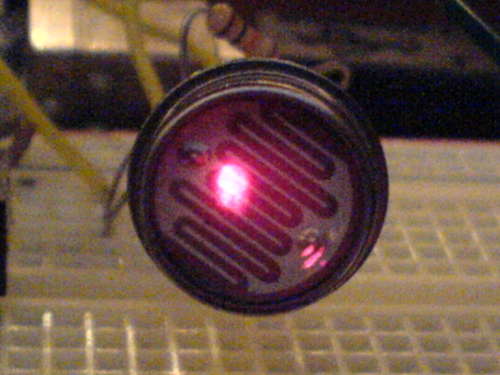 © Login258
[ Source: Login258 ]


comment [1]
mozel neko nacrtati semu spoja i tacne oznake potrebnih komponenti da se moze kupiti,i da se ta sema objavi ili da mi send na e-mail unaprijed hvala
IP: n/a
add comment
Please log-in!
You can log-in on forum link: Login page. After logging-in, return to this page and click refresh in your browser.