SEP7
Biennophone radio from 1953 with mp3
This is a very old Swiss-made HF radio from 1953 called Biennophone that used to receive radio stations via telephone line. Yes, the good old telephone line! That service was operating in Switzerland from 1940 to 1998 when it was finally terminated.
In order to keep the radio operating, it needed a new source of signal. Also, to keep the sound quality of the old times this radio incorporates home built AM tube radio receiver with FM receiver, mp3 player and AM modulator to send the signal to the AM tube radio on last two channels 340 and 307 KHz. See the build images and description after the break.
The idea is that the mp3 player and the FM receiver's audio signals are re-modulated by using an AM modulator to keep the sound quality as it was. The radio now has IR remote that is actually from a car mp3 player (see the last image). The radio receives FM stations from a tuner PCB taken out from a working FM radio receiver.
Now thanks to Edo, once again this radio plays favorite tunes through the good old warm sound of vacuum tubes.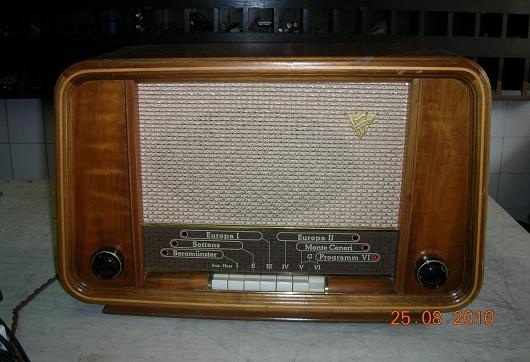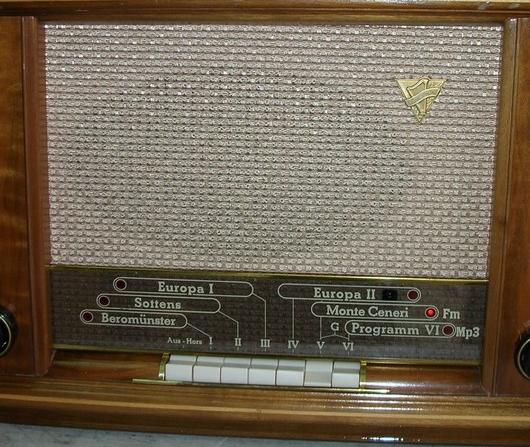 see the "mp3" label near button VI and IR received on button IV's label?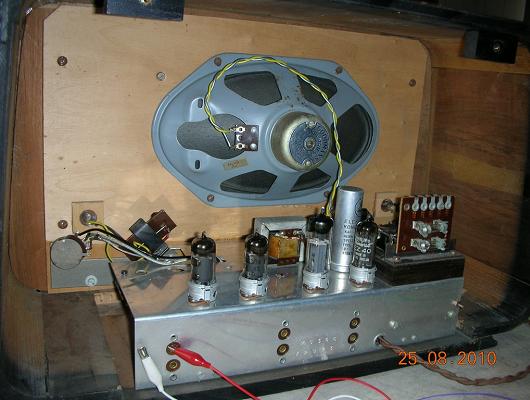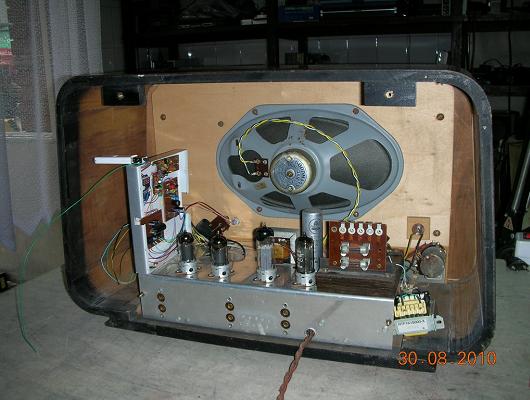 [ Source: E. Lelic ]


comment [5]
From kir on 11-02-2012 at 00:21:58
Couldn?t be wtteirn any better. Reading this post reminds me of my old room mate! He always kept talking about this. I will forward this article to him. Pretty sure he will have a good read. Thanks for sharing!
IP: 212.183.13.68
comment [4]
From tarik94 on 04-01-2011 at 14:36:13
a bili kako mogao da stupim u kontakt sa autorom?
IP: n/a
comment [3]
From bello on 08-09-2010 at 12:00:21
Unfortunately it is not possible to capture the atmosphere in addition to the device and the smell of old hot components...
IP: n/a
comment [2]
Amazing, I remember the Biennophone models from the 70&80! You could find them as well in Hospitals, Hotels etc. Check this out: http://www.biennophone.ch/
IP: 206.122.158.4
comment [1]
From phillip on 08-09-2010 at 01:09:11
what? No samples? No Video? Sniffle )-:
IP: 75.76.58.23
add comment