APR26
3-axis accelerometer with MMA7361L and PIC
If you are looking for a 3-axis accelerometer IC for your next project, take look at the Freescale MMA7361L. It is very simple to use by connecting it to ADC input of your favorite microcontroller and reading analog values which represent value of currently applied G-force.
Here is a very nice looking evaluation board that is built around PIC16F887 microcontroller. It connects to USB for power and has an LED display for all three axes.
Be sure to check out the video of this board in action.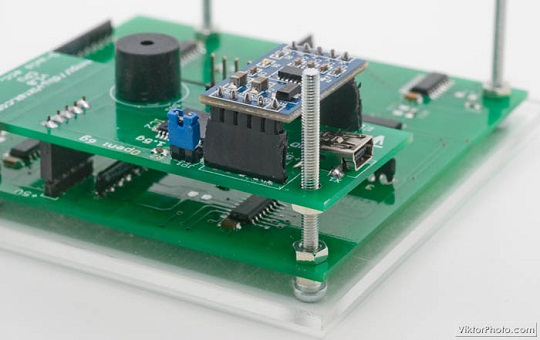 © Viktors DIY
add comment
Please log-in!
You can log-in on forum link: Login page. After logging-in, return to this page and click refresh in your browser.