APR25
Bluetooth keychain
If you have a habit of misplacing your keys you might want to consider building this Bluetooth enabled key finding keychain.
It is based on low power consumption MSP430 microcontroller from Texas Instruments and a Bluetooth module. It has a rechargeable Li-Ion battery inside with a dedicated charging IC. The BT module is made to be always discoverable and after connecting to it the keychain starts to beep. Then you can look for your keys by listening to the buzzer. There is also a mobile application for the phone that should be used to connect to the keychain.
Now all you need to do is make sure you don't lose your phone.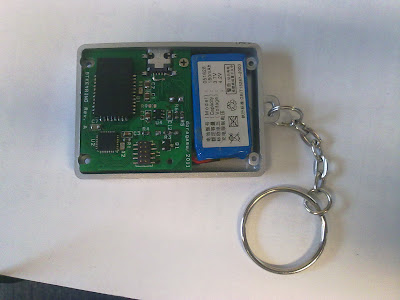 © Kernel Hacks
comment [1]
From ezel on 02-11-2012 at 15:23:25
kako ga napraviti
IP: 195.29.77.22
add comment
Please log-in!
You can log-in on forum link: Login page. After logging-in, return to this page and click refresh in your browser.