SEP14
Arduino LC Metar
Nakon popularnog LC metra koji koristi Microchip-ov PIC16F84 ili PIC16F628 sada imamo i varijantu na Atmel ATmega8 mikrokontroleru.
Za razliku od tog na PIC kontroleru, ovaj LC metar može mjeriti kapacitet i elektrolitskog kondenzatora. Mjerni opseg je 1pF-10uF za obične kondenzatore, 10uF-100mF za elektrolitske i 1nH-1H za zavojnice. Displej koji se koristi je od Nokia 3310 telefona a kompletna shema LC metra, uputstvo i izvorni kod za Arduino platformu se može preuzeti sa projektne stranice.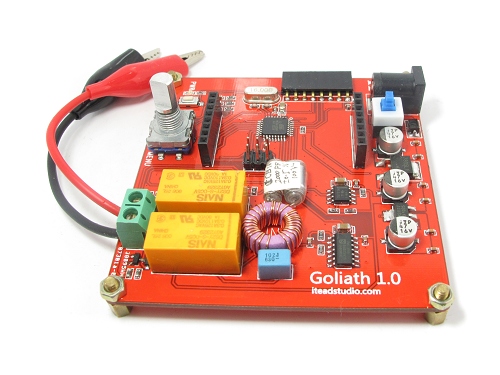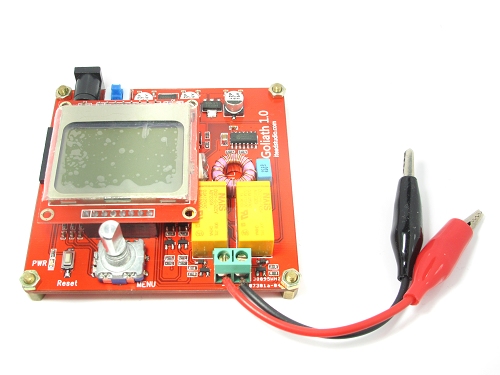 © by iTeadStudio
komentar [4]
Napisao Idalee na datum 10-10-2016 u 12:16:44
That addssrees several of my concerns actually.
IP: 188.143.232.27
komentar [3]
Napisao chuuvee na datum 09-12-2011 u 03:22:15
.pde not compiled Button.h absent
IP: 95.24.146.70
komentar [2]
Napisao trax na datum 22-09-2011 u 15:29:08
nope, click in the images and it will lead you to the project page where you can download everything.
IP: n/a
komentar [1]
Napisao Forty na datum 22-09-2011 u 01:52:48
I can't find the schematics/manual/code on the projects page. Am I missing something?
IP: 146.186.45.230
dodaj komentar
Ulogiraj se!
To možeš uraditi na forumu: Login stranica. Kada se ulogiraš, vrati se na ovu stranicu i uradi refresh.