JAN13
High-power LED torch
Here you can see yet another Joule thief circuit. It is powered from a single 1.2V (1.5V) battery and it powers 4 high efficiency LEDs.
What is interesting about this circuit is that a coil which is necessary for Joule Thief is actually wound on a battery case!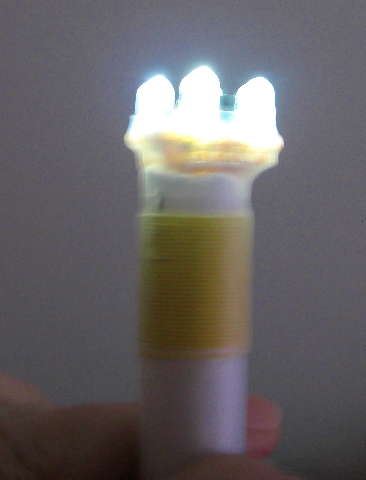 © qs
[ Source: qs ]


add comment
Please log-in!
You can log-in on forum link: Login page. After logging-in, return to this page and click refresh in your browser.