DEC9
LRF - laser range finder using web camera
Unfortunately there is no translation of this text in english language. Please use web translator or simply click on this link: translate me!
Gledajući film na YouTube vezano za ACC kod novijih vozila prisjetio sam se LRF-a (Laser Range Finder). ACC postoji i sa radarom a evo i njegove demonstracije. LRF se još koristi i za robotsku viziju.
Ovdje je predstavljen domaći uradak ovog uređaja korištenjem web-kamere i poznatog crvenog lasera. Naravno, za njegov rad je potreban PC koji će da vrši proračune i obradu slike. Obrada slike je u suštini vrlo primitivna - pronaći najsvjetliju tačku na slici, uz pretpostavku da je tačka od lasera najsvjetlija, a obično jeste. Proračuni takođe nisu ništa komplikovaniji. Na stranici je detaljno opisan način rada ovog mjerača udaljenosti kao i predstavljen program koji je pisan u VB-u.
Postoji dosta drugih verzija ovog uređaja kao i ova u realnom vremenu realizovana na mikrokontroleru.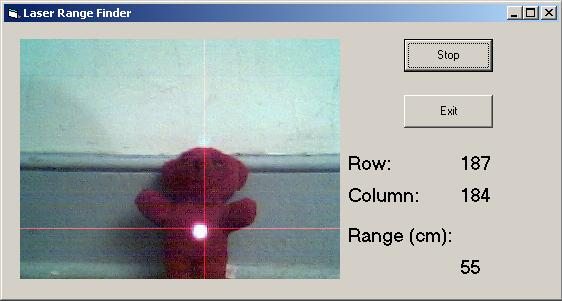 © Todd
[ Source: Todd ]


add comment
Please log-in!
You can log-in on forum link: Login page. After logging-in, return to this page and click refresh in your browser.