FEB21
Megaphone with no batteries required
Here is a very original megaphone that doesn't require any batteries. It is built around a shake flashlight that is powered by its own internal electrolytic capacitor that we previously charged from the energy of our muscles - by shaking hands of course.
Inductive circuit inside a flashlight is kept as-is and a simple LM386 audio amplifier was constructed on a proto-board. A speaker is mounted inside a plastic cup (acting as a sound funnel) and glued at the other end of a flashlight.
Now, all you need to do is make sure you don't run out of energy whilst making a very important speech for the masses.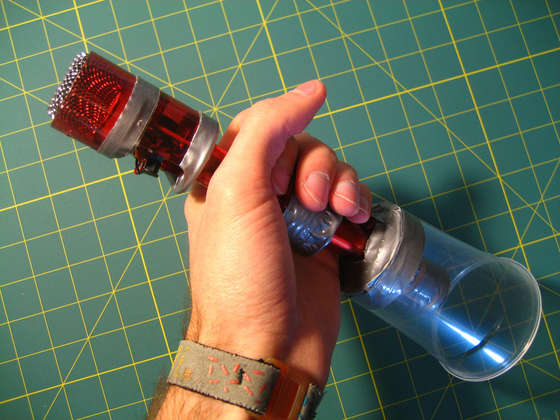 © prizepony
comment [1]
From zlacx on 22-02-2009 at 17:23:32
ili drugi naziv za ovo čudo je porno megafon
IP: n/a
add comment